Preview The Lander.Gallery Service
If you're a Colorado Springs professional, chances are you've seen these images in the Mayor's Facebook posts, on Downtown Partnership documents, and in Colorado Springs Chamber of Commerce & EDC reports, as well as marketing materials and social media updates from everyone from the Antlers Hotel to Colorado College. You may have noticed we're expanding to other communities as well.
Here's how they got there: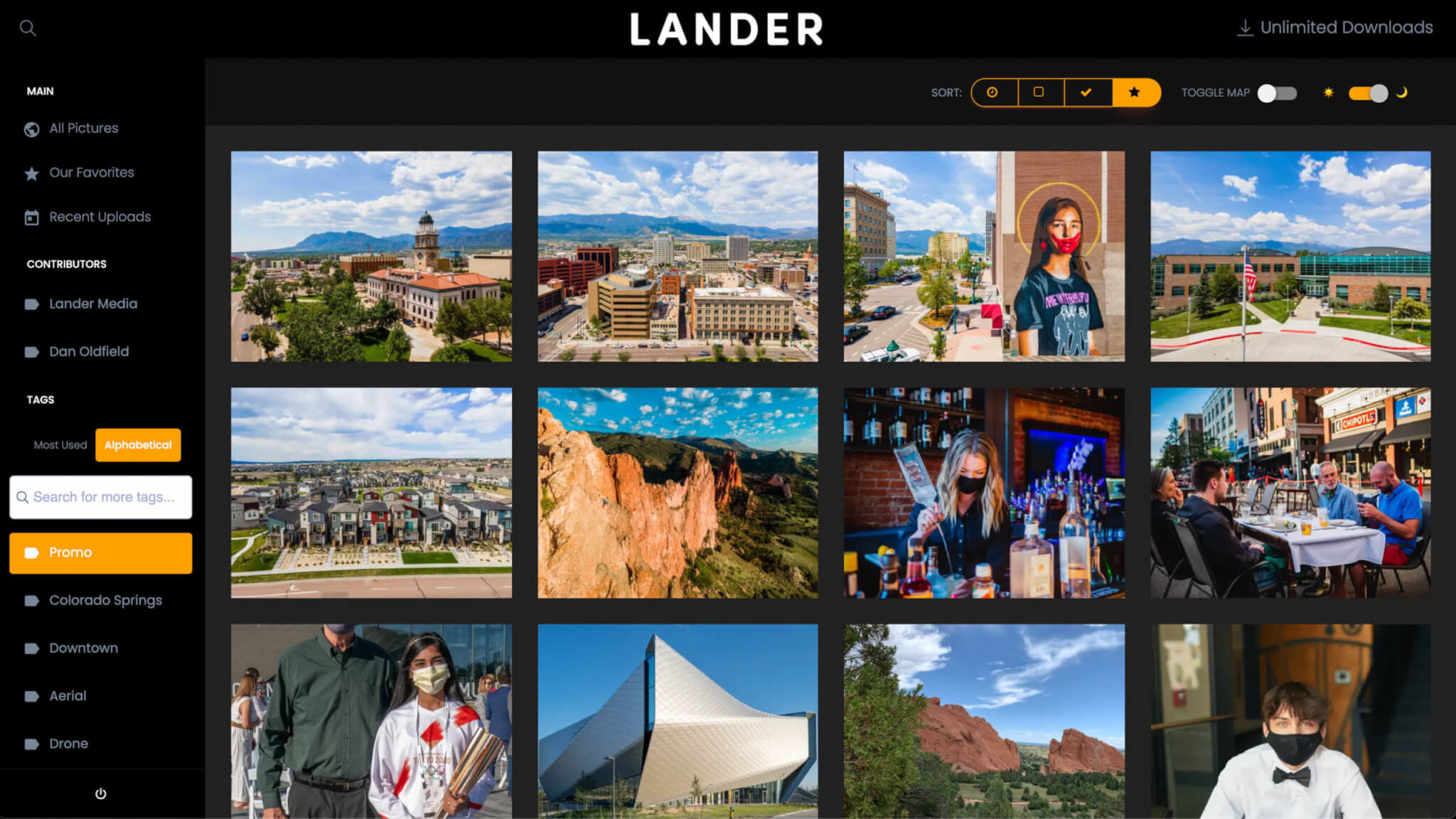 In this screenshot you can see how our quick-loading, searchable, mobile-friendly web app looks and functions. It loads instantly on your phone or computer so any member of your team can find, download, use, share, design, and produce new creative projects on the go.
The gallery is the easiest way to keep well-organized, easily accessible local media at your fingertips.
We've put together our Frequently Asked Questions into a simple email onboarding campaign that will save you time and familiarize you with the platform. Set up your demo account now: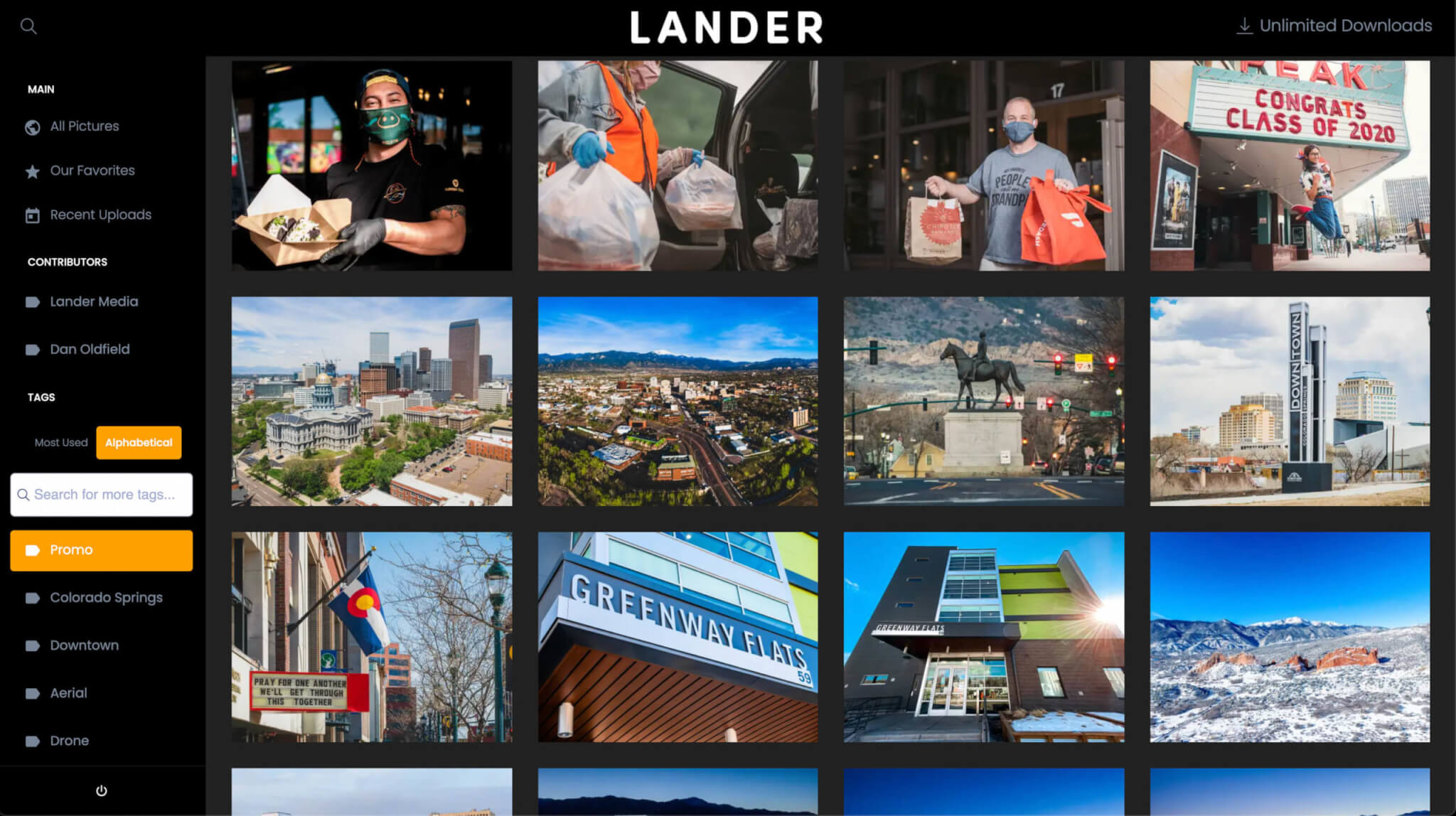 Once subscribed, you can simply click to download any picture and use it forever – or hover to see where and when it was taken, and see related images.
Lander Gallery ensures that every historical event, beautiful sunset, and important moment in our community is documented by a well-paid local artist and becomes a usable part of the media assets of the local community for your business to leverage.
In these Lander Gallery platform preview screenshots, you can see just a few of the tens of thousands of assets created by dozens of local creatives.
Ready to join the ranks of local businesses who love sharing the natural beauty of our home? Have questions about how to make these images work for your business?
Click here to get instant access with no commitment today – and keep the pictures you download to use forever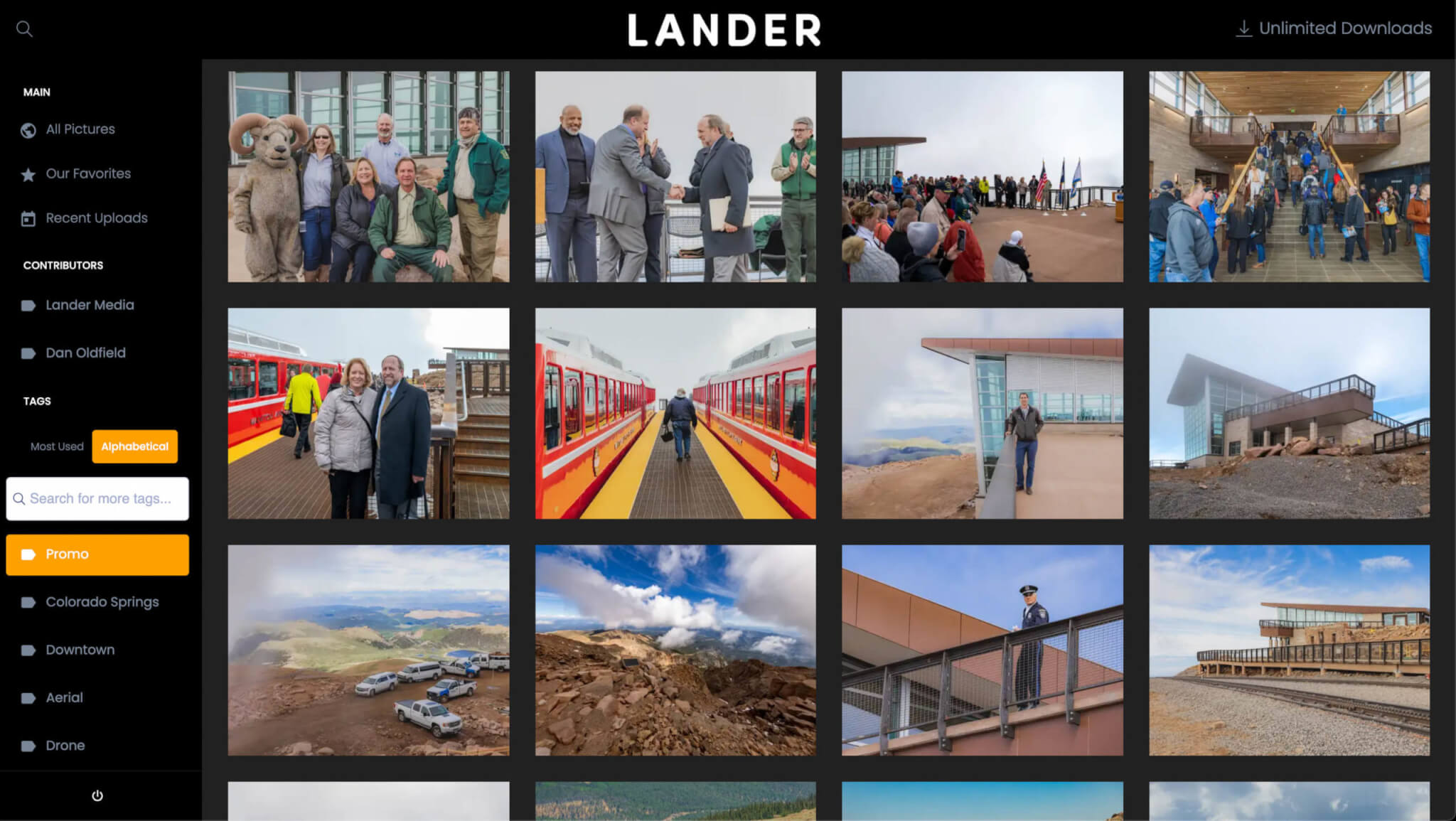 See a few of our images.
Here is a walkthrough of our custom built platform. When you're done watching and ready to create your free account, sign up today to download some of your own!
Once you sign up, we'll immediately email you our tutorial email sequence, and our team is always available via chat to answer any remaining questions you have as you try out the Gallery for the first time.
Tell us where to send our FAQ email and we'll give you our most popular picture for free:
We founded Lander Gallery in 2015 because we were frustrated with the search results for "Colorado Springs" on every other stock photo website. We know that every community has its own life and vibrancy that standard global stock photo platforms just don't capture. Scroll down the rest of this page to see Colorado Springs how locals see it:
Have a marketing emergency? Email Houston@WeHaveAProblem.org
It goes right to our CEO's wrist communicator.
31 N Tejon St. #200, Colorado Springs, CO 80903